Elevate Your Business Attire: Unveiling Oxford Hounds' Exquisite Shirts and Handmade Italian Belts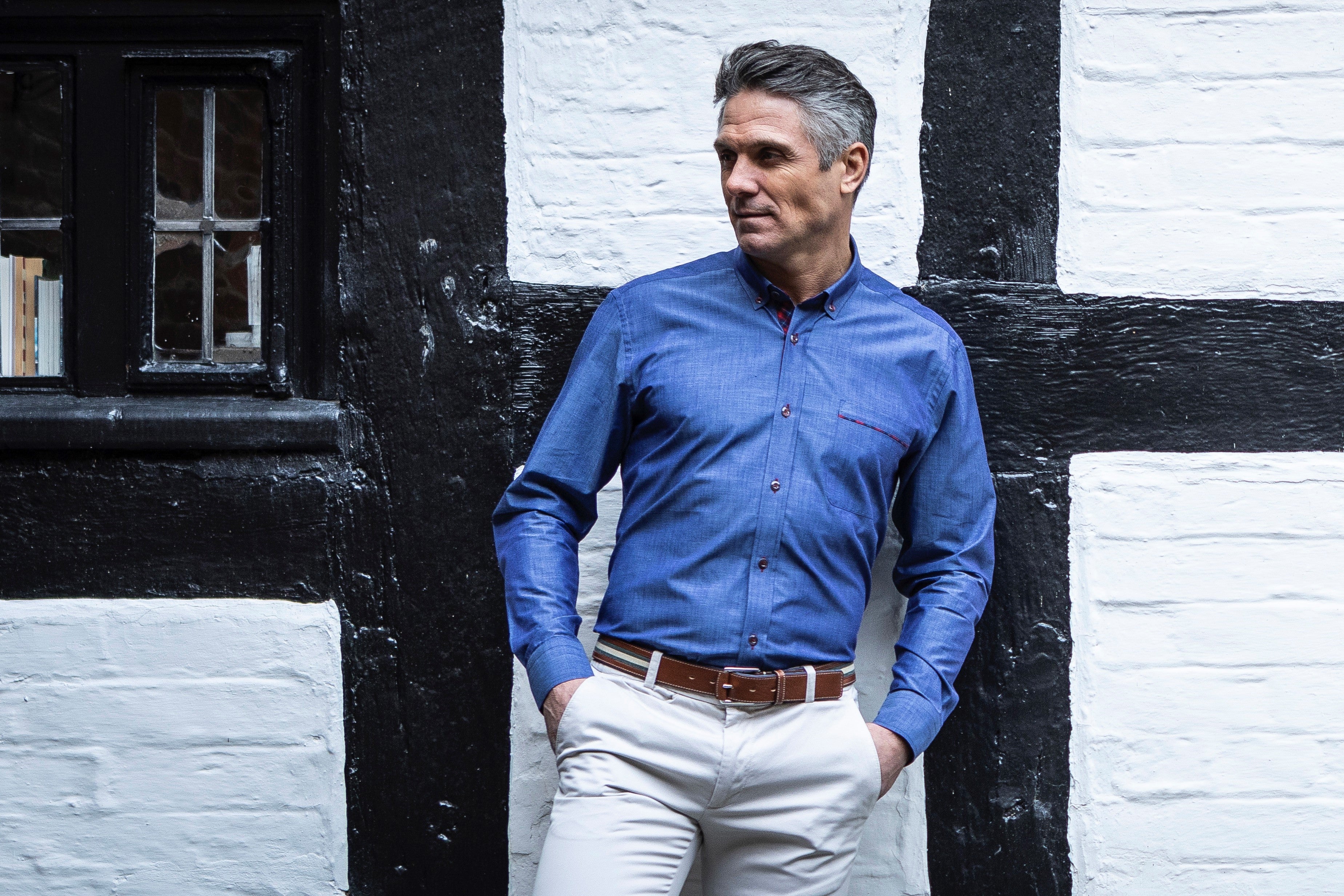 In the realm of professional fashion, projecting a polished and confident image through business attire is of paramount importance. Oxford Hounds, a renowned men's luxury brand, specializes in enhancing your business wardrobe with impeccable craftsmanship and refined elegance. Our exquisite collection of high-end shirts and artisanal leather belts perfectly complements the contemporary business attire of discerning gentlemen like you.
 Unveiling Oxford Hounds Shirts:
 At Oxford Hounds, we take great pride in creating a diverse range of shirts that redefine business attire for men. Our shirts are meticulously crafted in Italy, epitomizing the essence of Italian craftsmanship and timeless design. The use of the finest fabrics ensures not only supreme comfort but also enduring quality, making each shirt a true investment piece. Whether you prefer classic patterns, subtle textures, or modern prints, our collection caters to various tastes and styles. Oxford Hounds shirts are the epitome of sophistication, allowing you to make a lasting impression in any professional setting.
 Discover Our Handmade Italian Belts:
To complete your polished business ensemble, Oxford Hounds offers a selection of premium leather belts. Entirely handcrafted by passionate Italian artisans, each belt is a testament to centuries of perfected craftsmanship. Our belts are made from 100% Italian-made materials, exemplifying the fusion of tradition and contemporary style. The rich and supple leather adds a touch of luxury to your business attire, while the precise attention to detail ensures that every belt exudes sophistication and class.
 A Commitment to Elegance:
 At Oxford Hounds, our dedication to providing the finest business attire for men goes beyond the aesthetics. We understand that confidence comes from not only wearing exceptional clothing but also embracing the stories behind them. Our shirts and belts reflect the rich heritage of Italian craftsmanship, showcasing the passion and artistry of our artisans.
 Our focus remains on perfecting the essentials that define your business attire. Our shirts and leather belts are designed to seamlessly blend style and professionalism, empowering you to conquer any boardroom with confidence.
 In conclusion, Oxford Hounds presents a distinguished collection of shirts and handmade Italian belts that elevate your business attire to new heights. Our commitment to impeccable craftsmanship and timeless design ensures that each garment exudes elegance and sophistication. Embrace the essence of Italian luxury and make a statement in the world of business with Oxford Hounds. Enhance your wardrobe with our exquisite shirts and complement them with the finesse of our artisanal leather belts, handcrafted to perfection for discerning gentlemen like you.